On this page you will see many of Shilos puppies as they grow. We are so blessed and pleased to have such wonderful families adopt us! From Service dogs to world travelers to dogs of show or just sport and pleasure. There is nothing more special then to watch us grow
This is Bodhi, he will be following on Shilos heels if and when he ever retires
He has his puppy Champion titles and is an absolutely adorable. He is out of Sophia and Shilo.
Shilo and Sasha have had 3 amazing litters together, so has Shilo and Sophia. Here are some of their amazing babies as well as Stars.
Our absolutely Adorable Golden Doodle Puppies are going to their new homes. They were all placed in a record 2 weeks! We can't wait for the next litter with the amazing Callie!
It's hard to believe that Shilo and Haileys puppies will be Three years old November 2017. And we are so pleased that they stay in touch as they grow. Here is Thor and Bailey (the beach twins we call them) taking their annual summer vacation at Fallen Leaf Lake. Just magnificent! scroll down to see them when they were younger.
Shilo and Lexy had the most incredible babies and the best part is we get to see them grow up. Here is Sherman – he lives in Arizona with his mom Terri and dad Charlie and takes adventures  across the countryside in a giant motor home for fun….Love their pictures!
From a tike in the litter to meeting papa Shilo for the first time…..always an adventure for Sherman
Look What a Difference a few months Makes
video coming soon
————————————————————————————-
We were blessed in the spring of 2016 to have 5 California litters. What amazing puppies from Irvine to Ukiah, Shilo has become California's Top English Cream Stud! I can't wait to watch them grow!!
Our Christmas 2014 Litter was Hailey Wong – Our gorgeous Northern California Lady had 7 precious puppies that all went  to supper loving wonderful homes. It was a great Christmas! Some of our favorites are pictured below  – We are so proud of them!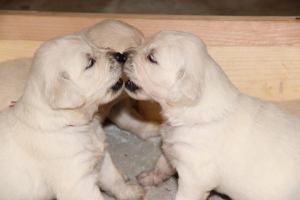 So what happens when you can't decide on one – well you get two of course!
The Twins we call them – Thor and Bailey now live in Southern California at the beach with a very doting mom and dad. They are just precious!
"Thor and Bailey – The Beach Twins"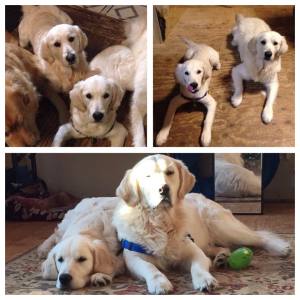 Twins-come video
And then we have the little princess in Santa Rosa – Beautiful Brook who is now officially AKC  "Shilos Brooks of the Arctic"  LOVE the name!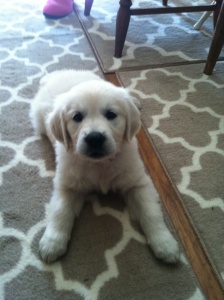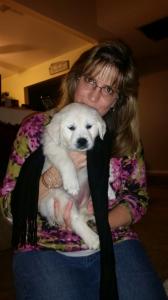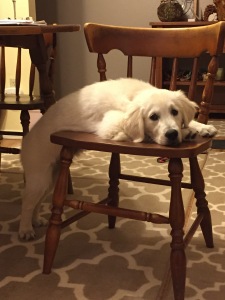 "If I sit here long enough dad can't get in his favorite chair"
2014 Babies
Congratulations Sugar! What an amazing snow white litter and all found perfect homes.
__________________________________________________

And Sasha and Jo's pups are doing just great in Chico
LOVE this video of Sasha and Shilos pups at 6 weeks old – TOO CUTE
Sasha's pups 6 weeks old – video by Jo Danehy
This is an amazing litter conceived in Santa Rosa Ca (they had their own hotel room and it was love at first site) Their are 5 girls and 4 boys – ranging from golden Champaign to white. Sasha has the perfect laid back personality like Shilo and is a wonderful mom. Her human mom has done an amazing job documenting every precious moment since birth. Please check out her site. You will not be able to resist these little darlings. Great pedigrees and amazing parents!  (click the Sun Dog Drift – select entries on the right)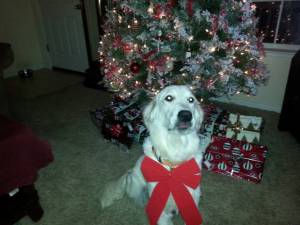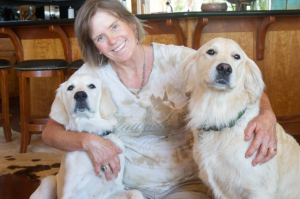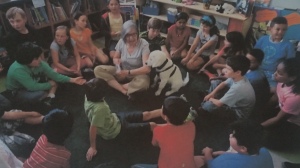 photo's by Jo Danehy  –  The Sun Dog Drift
__________________________________________________________________________
Cant say enough about Freedom and her great contribution to the Service dog world –  Two full litters serving organizations from Alaska to Tennessee.

Phineas and Robyn Bojangles – Service Pups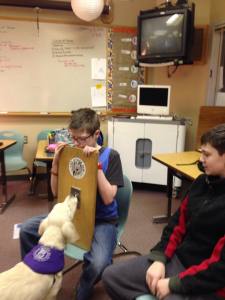 Robin Bojangles turning on a light switch.
Phineas at the book store
Video of Freedoms puppies
Click here to see them at 9 months of age  Shilo service pups
_________________________________________
Our Darling Doodles out of Harley were snatched up in a hurry and I am just getting some pictures in of these little darlings.
"Harley" Our Super Darling Doodles are in Supper Homes and Doing fabulous!