I made my mom very proud this week, I passed my AKC CGC (Canine Good Citizen Test) with 100%. They said that was the best they had ever seen…wow! So I came home and shared my success with my Lady and my buddies…they were very impressed.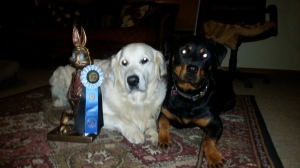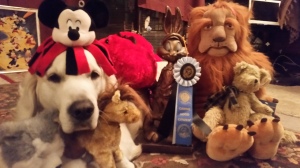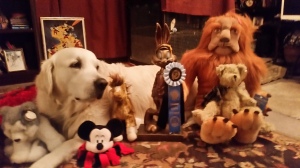 Then I went to the hospital with my mom and sat for an hour with strangers while she went in a big dark tube to see if she needs another surgery (MRI). I told her that 22 was probably enough. She agreed.
Then we got home to great news that my Lady Jovi is preggy with my Spring litter. That was very exciting! And on top of that my kids all sent me pictures of how they are doing.
Here is my favorite son Sherman – he is about 7 months old and just amazing.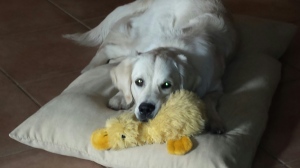 They live in Phoenix Arizona where my mom got stem cell last week. I just LOVE Shermi.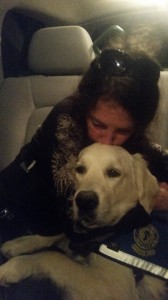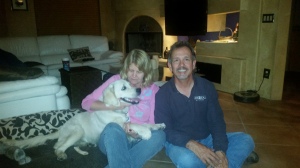 Then I got pictures from my Lady Hailey's Christmas litter from the twins, Thor and Bailey. They live at the beach and have amazingly cool parents. Are they not the cuttest pups ever?. Look at Thor at just 6 weeks old – already knows "Come" chip off the old block I'd say.
Click here to watch Thor – video (1) Thor 6 weeks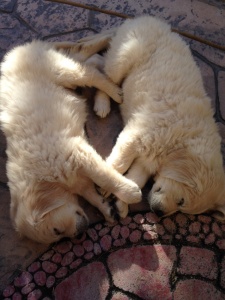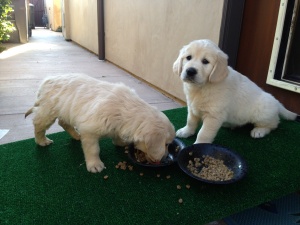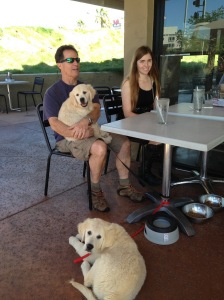 And I was so happy to get an update from my darling daughter Brook in Santa Rosa. It's pretty exciting I get to visit her – Michelles Mom and Sister live there. She is so blessed with the perfect home.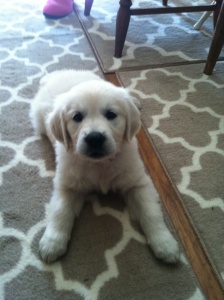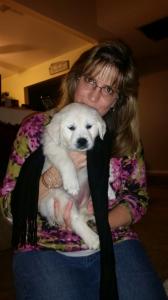 So as if that wasn't enough my Golden Doodle Lovely Lady Harley sent some pictures from their new owners. Such an amazing Litterl!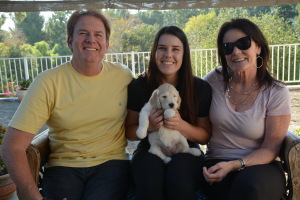 And on the very special we love you list – Lets all say prayers for my Sasha's dad who just came through surgery for a brain tumor…We love you Jo a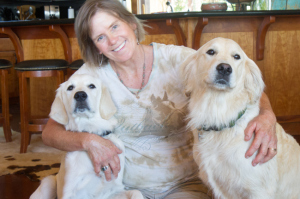 nd Roy and Sasha!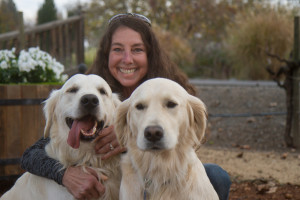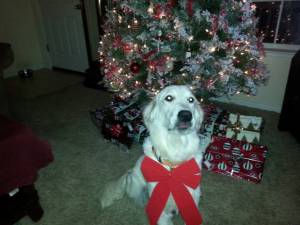 Here's one of Sasha's pup from the last litter. Wow…
Ya know I am one lucky Dog!
Just wish mom would stop doing the dress up thing…yep here I am with my sister Ade doing Mardipaws…first shot normal – second we were told to smile.
 All in a days work…well in this case a week….Yea Shilo ….Yes Life is Good….shilosarcticstar.com